Menstruation is a natural fact of life that comes every month.
Low-income girls are burdened with the costs of menstrual products they have to pay every month.
GFoundation has been steadily providing marginalized girls and women with
menstrual products so they don't feel worried or burdened during their periods.
We distributed menstrual product kits for 150 girls in this project.
The components of menstrual product kits are different every project.
What items filled the kit this time?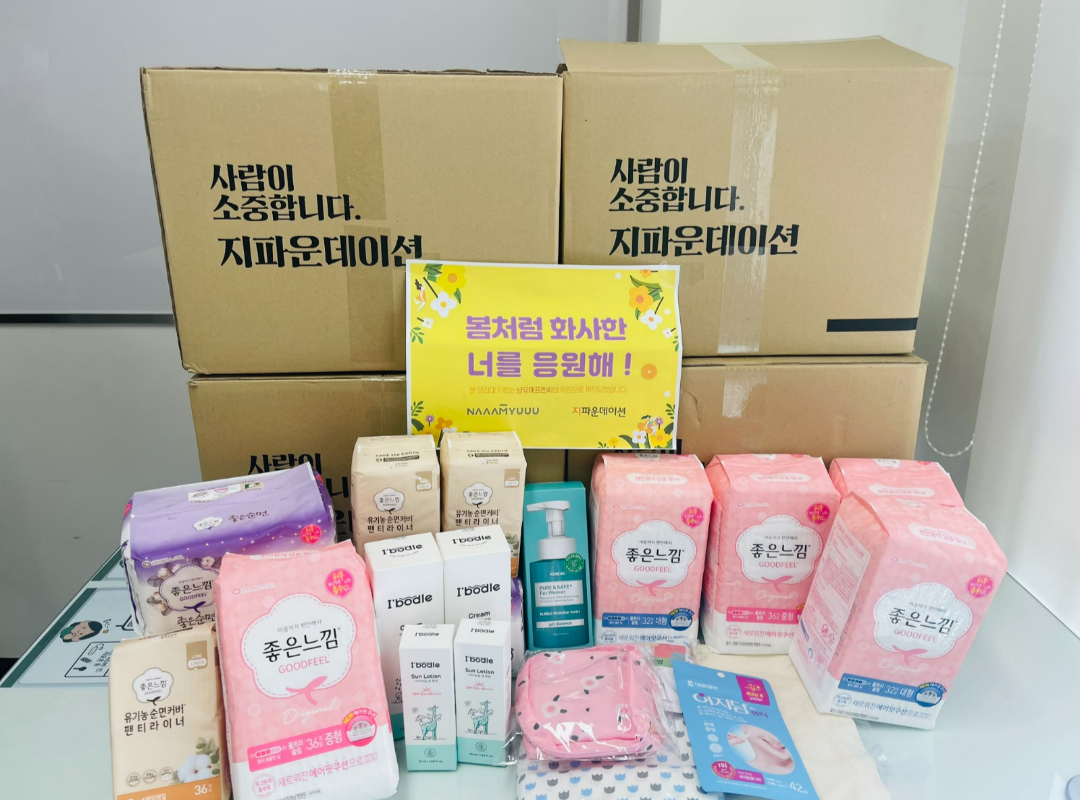 This kit included 6 months' worth of sanitary pads, feminine wash, pouches, bags,
acne patches for girls worried about their break-outs,
heating pads for relieving cramps, and sunscreen and moisturizer.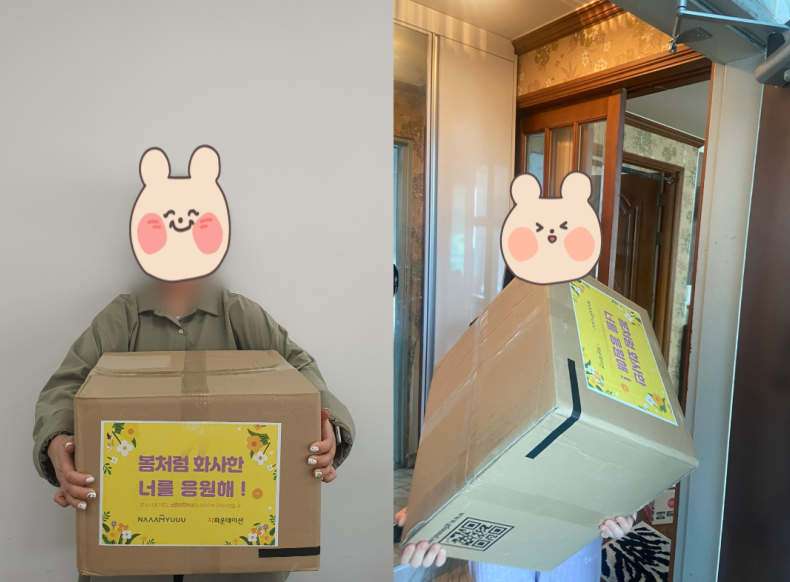 Girls who always felt bad borrowing sanitary pads from friends
and girls from single father households who were uncomfortable speaking about their periods
were able to freely use enough sanitary pads in ease.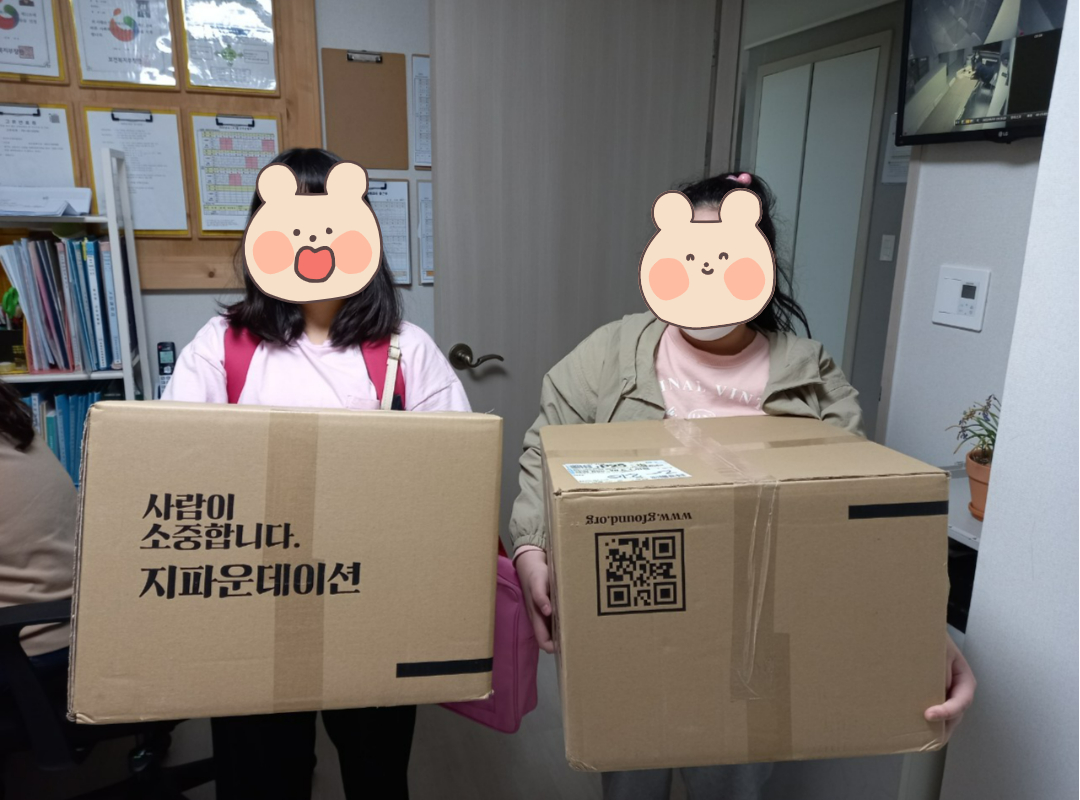 Also, girls with many women in the family who always ran out of sanitary pads faster than others
were able to use enough products they need.
Here are some letters from the girls!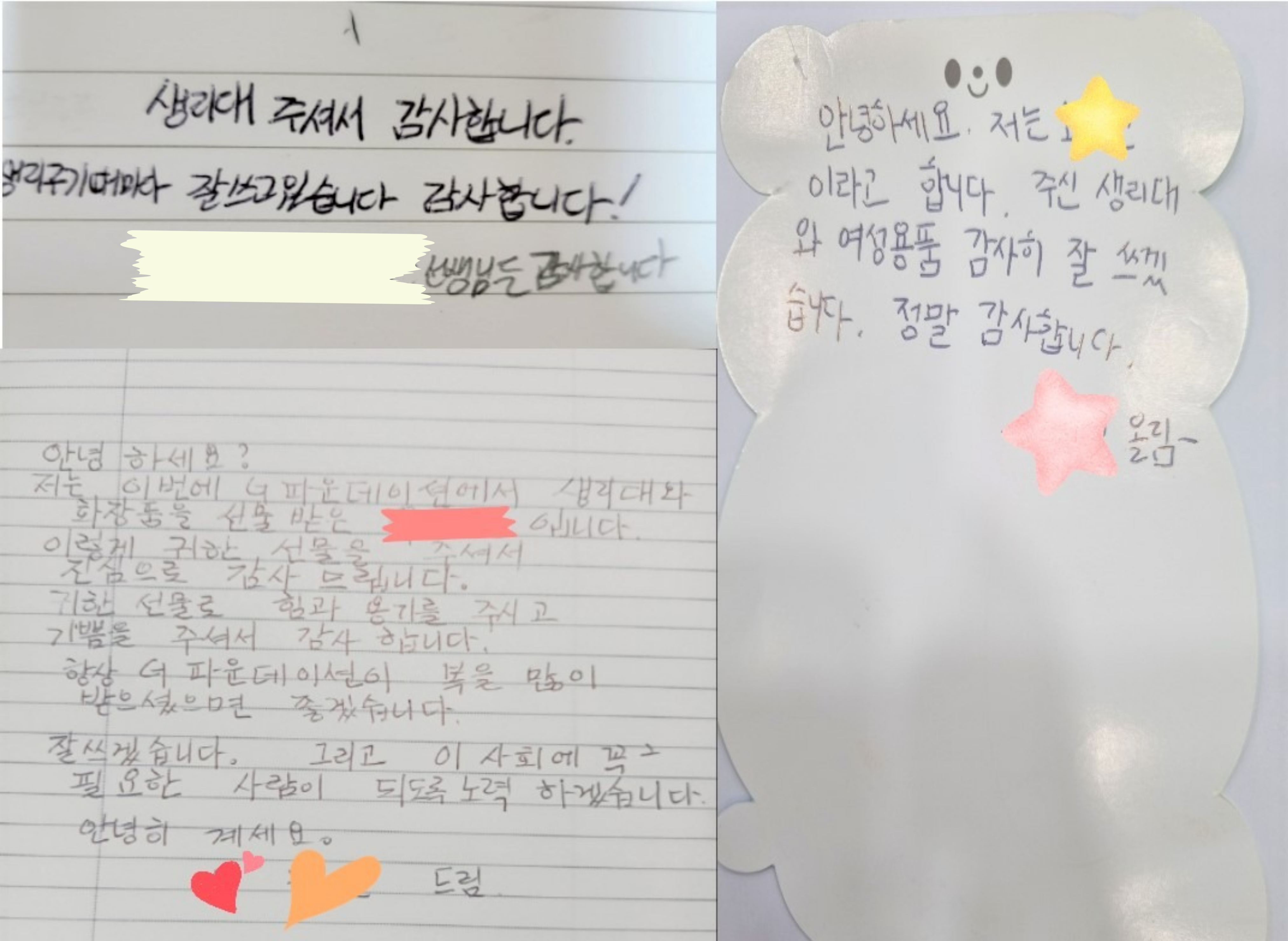 Thank you for the gift and thank you for encouraging and supporting us to be strong.
Menstrual product kits not only lifts the burden of paying for the products,
but most importantly gives confidence to the girls.

The project coordinator also wanted to thank our donors.
"Menstrual products are necessities and a basic right for women during their periods.

However, buying these products are a fear and concern for girls from low-income families.

Thank you for protecting the rights of the girls and continue to protect them as they face new changes."
The financial burden of buying menstrual products are lifted as the products are distributed regularly.

The girls were also excited to receive products they always wanted to have.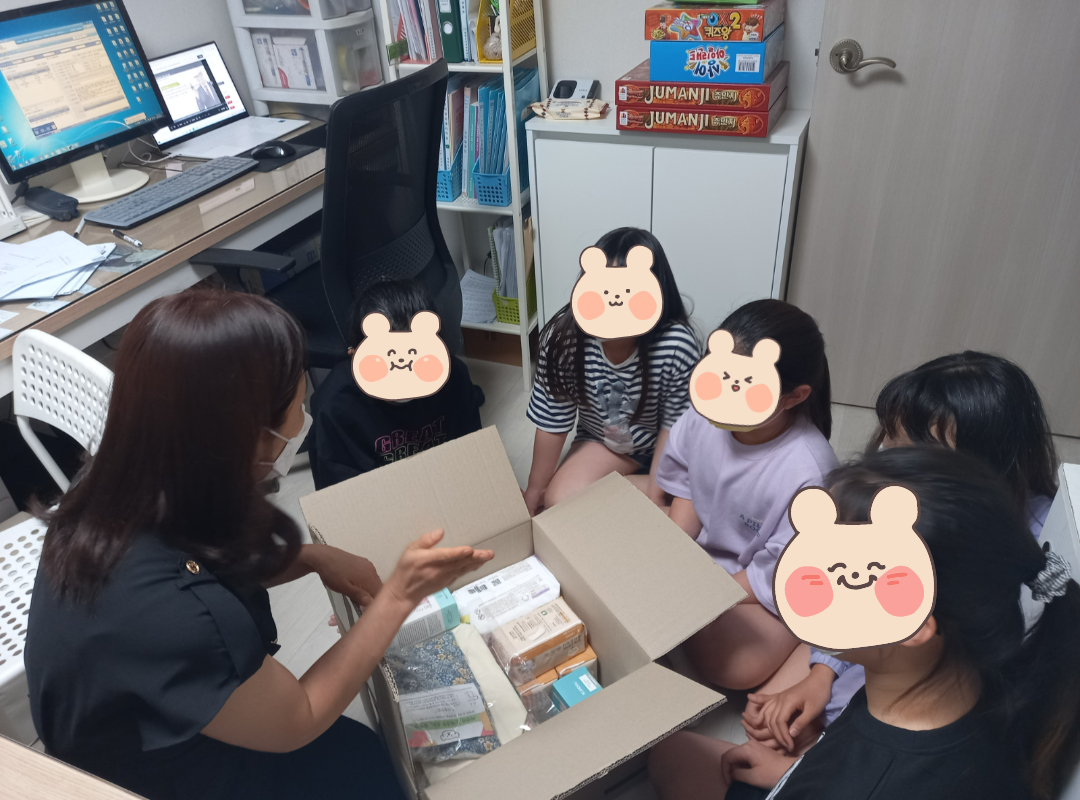 Menstrual product support not only helps girls financially,
but it is also an important gesture to let the girls know there are people looking out for them.
GFoundation will continue to support the girls and lift-up their rights.
Thank you donors for supporting our projects and giving girls safe and healthy periods.