Many people have given support for our projects and cause.
GFoundation is working hard to deliver your love and concern
to the people who are waiting for our help.
Out of all the help we deliver, support for menstrual products is always needed for women.
GFoundation has been consistently supporting women with menstrual products
so they are always supplied with plenty products.
We can deliver the support with help partner welfare organizations in Korea.
See how your donations make an impact to the girls who received your love.
This support project was delivered to 250 girls from low-income households.
The menstrual product kit included 6 months' worth of sanitary pads,
heating packs, pouches, basic skincare, feminine wash, bags, planners, small calendars,
instructions about menstruation,and hand-written letters by our staff.
Girls who just started their first menstruation can have difficulty to responding to the changes.

The instruction manual about menstruation really helped the girls to understand about the changes they are facing.




"The manual is easy to understand for girls who are having their first periods."

-Partner organization-




"My kid started her first period last year and doesn't really know about menstruation that well.

The manual helped a lot. She also really liked the cute pouch that came along.

Thank you for thinking about us. We appreciate it.

-Mother of recipient-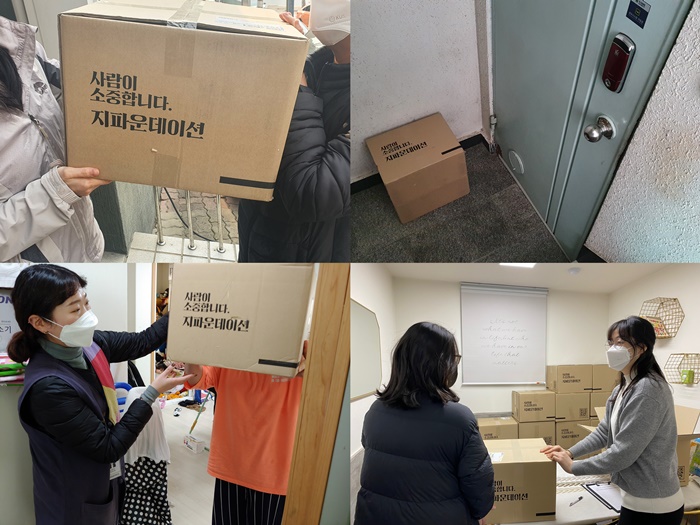 This support project was especially helpful for families with many girls in the household.

We have two girls and usually they share the products with each other.

Now they have their own supply and can use as many pads as they need. Thank you for the gifts.

-Mother of recipient-




"We have many girls in our family and go through many menstrual products a month.

Our third child is expecting her first period soon. Thank you so much for your support."

-Mother of recipient-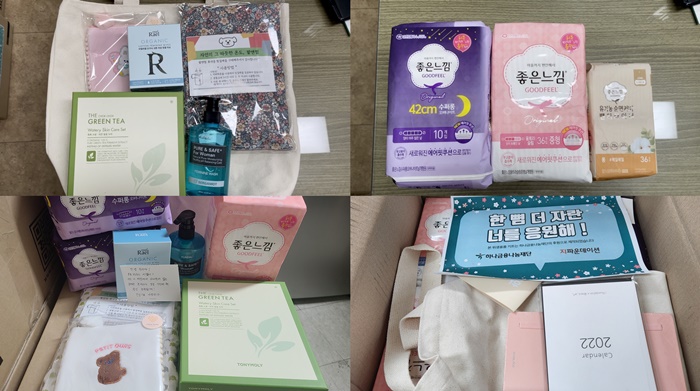 All the other items were also useful as well.




"The heating pack was very useful for relieving cramps."

-Mother of recipient-




"The extra gifts were a special surprise! Thank you for sending us these items!

-Mother of recipient-
Girls should celebrate their periods, not be concerned of the costs of menstrual products.
We hope our menstrual product kit and letters delivered
will remain in the memories of the children for a long time.
Thank you for supporting the girls with your generous donations.
Continue to support the girls.