Do you know about the 'Local Child Centers' in Korea that many children use?
There are 4,142 local child centers across the country (the Children's Rights Agency).
Gwangju has the largest number of child centers among the metropolitan cities.
There are a total of 318 centers in Gwangju.
Each center belongs to separate associations and they often meet together to decide on important policies.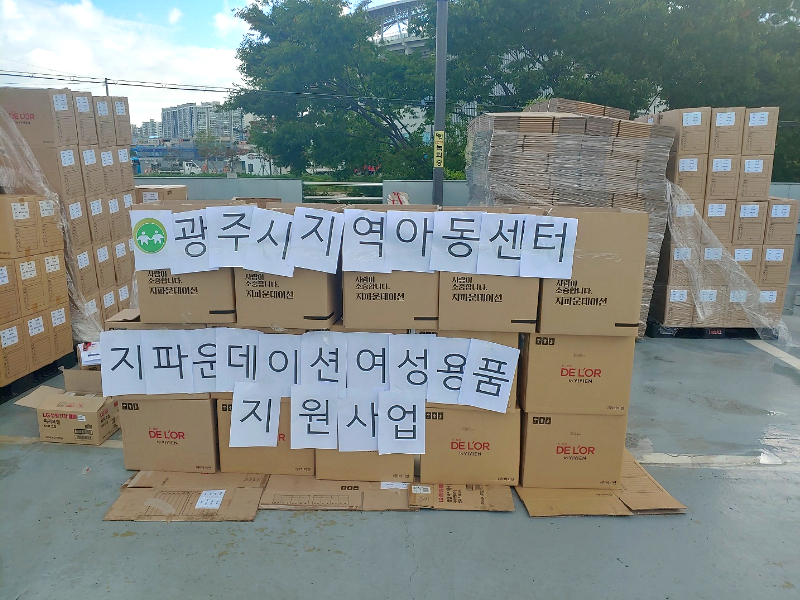 We delivered menstrual product kits to 318 local child centers through Gwangju Child Center Association.
A total of 5,000 children received the generous donations of our sponsor.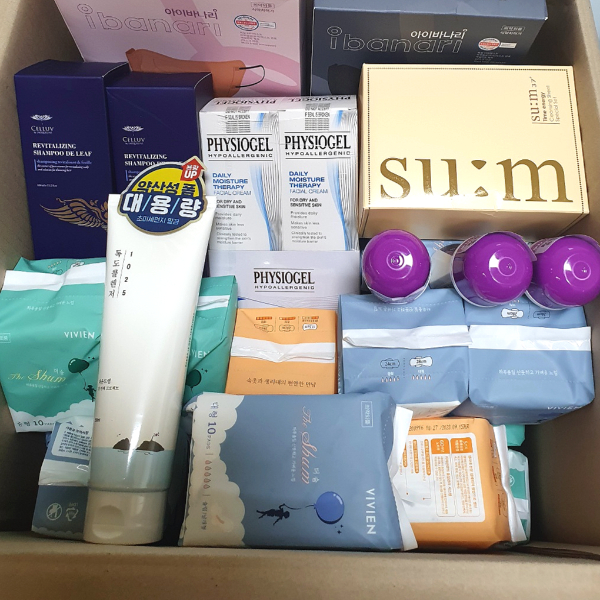 Starting with the sanitary pads donated by Vivian, the kit included cosmetics, masks, etc given by many companies.
Let's see the process of how it was made and delivered!
#Sorting the items by region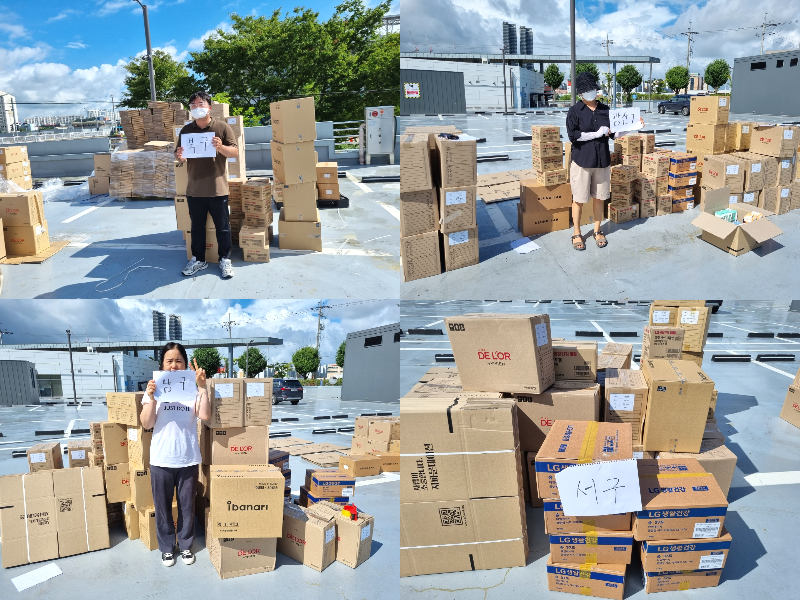 We first sort the big quantity of items into regions.
#Making the kit

After we sort the items, we make the kit.
Each child receives one box and we try to fill it up as much as we can.

Can you see the boxes piling up?
Even in the event of rain, many teachers and staff joined in making the kit.
#Delivered to Children
The kits were delivered to each local centers.

Just looking at the children and their happy faces melts our hearts.
We can see how happy they are even with their masks on!
Teachers sent their thankfulness to our donors.
The kids felt like Christmas opening gifts from the kit.

One of the girls living with her dad always felt embarrassed to ask for menstrual products but felt such a relief

with the various sanitary pads she received with this distribution.

I thank you in behalf of all the Gwangju local child centers

-Gwangju local child center association administrator-
Thank you, donors, for donating so many items!

We tried to reach as many kids as we could.

This distribution was especially rewarding as it contained items that they need in daily lives.

-Head of Gwangju Bobae child center-
We are grateful that we can reach children all over the country.
Welfare services are comparatively reached less to the countryside than the metropolitan area.
GFoundation is working hard to reach regions where support is lacking.
Please help us in spreading warmth to our neighbors all throughout the country!