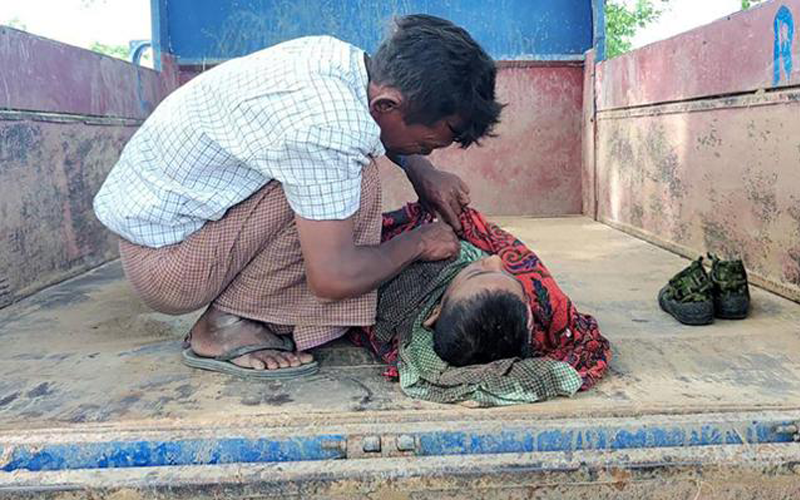 "As the children were bleeding and begging for help, the military stormed into the school.

They came in and rushed the children's bodies to the military hospital.

Not for treatment, but to destroy evidence.

The children did not even get treatment, causing further damage."

- Testimony from a local teach at the time of shooting –
Recently, the military was criticized by the international community
for killing 12 young students in school on the grounds that they were counterattacking civil resistance.
These kinds of incidents have become the norm in Myanmar ever since the coup started on February 1, 2021.
Numerous casualties and 295,700 displaced refugees.
The number of casualties is increasing day by day.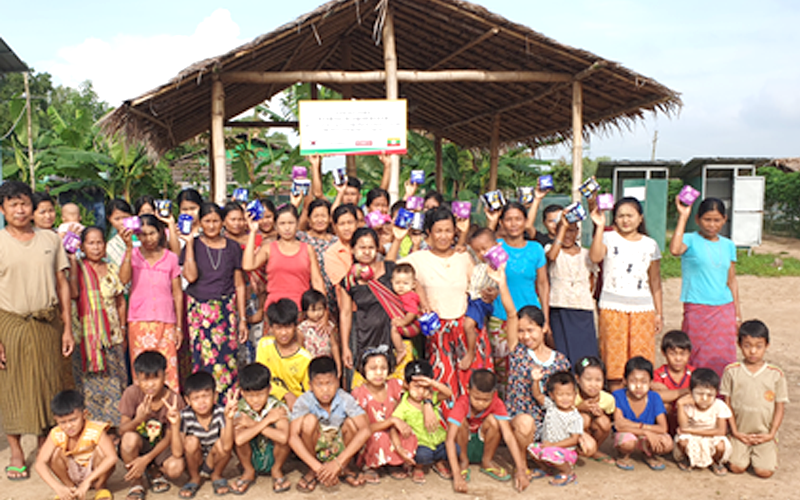 A significant number of medical staff participated in the civil disobedience movement after the military coup.
Major public medical facilities have been paralyzed and medical staff are receiving threats.
In addition, as problems with procurement of various medicines and hygiene products occurred,
the health and sanitation conditions of Myanmar people are very poor.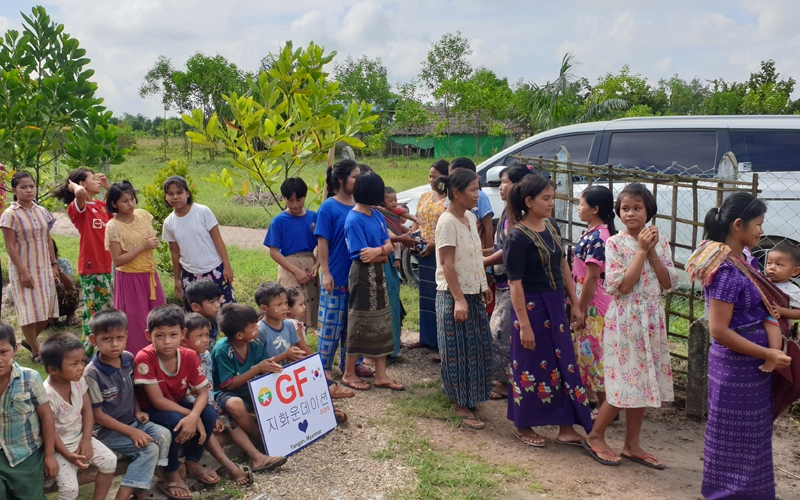 GFoundation provided sanitary products for vulnerable women in the Yangon refugee camp located in the southern part
of Myanmar, where about 60% of the total displaced population in Myanmar is concentrated.
At the end of September, we received news came that your donations have been delivered to
a total of 650 women in four Myanmar refugee camps in Yangon!
Although this has helped many Myanmar women to improve their health and sanitation conditions,
local media reported that the coup disrupted supply chains and devalued Myanmar's currency,
causing fuel and daily necessities prices to rise nationwide.
In other words, as the price used for daily necessities increased,
women can't afford to pay for their regular necessities they need.
Myanmar still has a high demand for hygiene products.
Women are enduring their periods with using one sanitary pad a day or by bathing constantly.
However, bathing has become difficult because women can become targets of soldiers.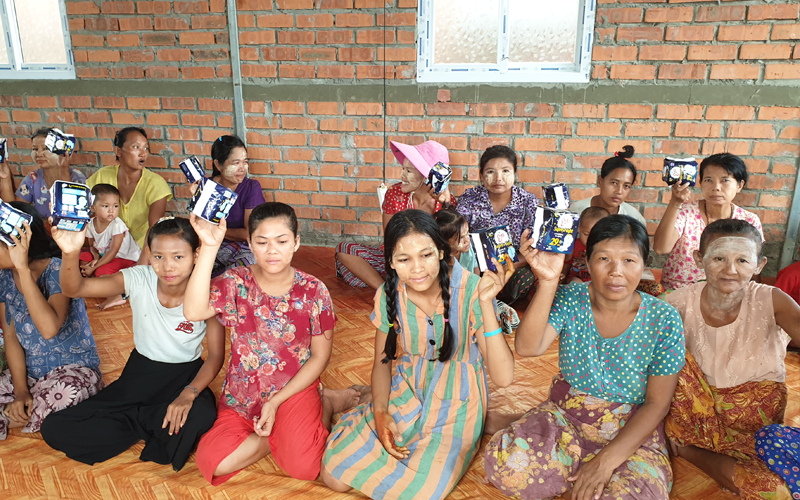 GFoundation wishes the coup will end as soon as possible.
We will continue to provide hygiene products to women in need.
Continue to stay tuned for our program supporting women in Myanmar.