What is one item you use every day?
Kitchenware, cleaning supplies, bedding, clothes…
Today we have brought our review of distributing dish soap to families in need.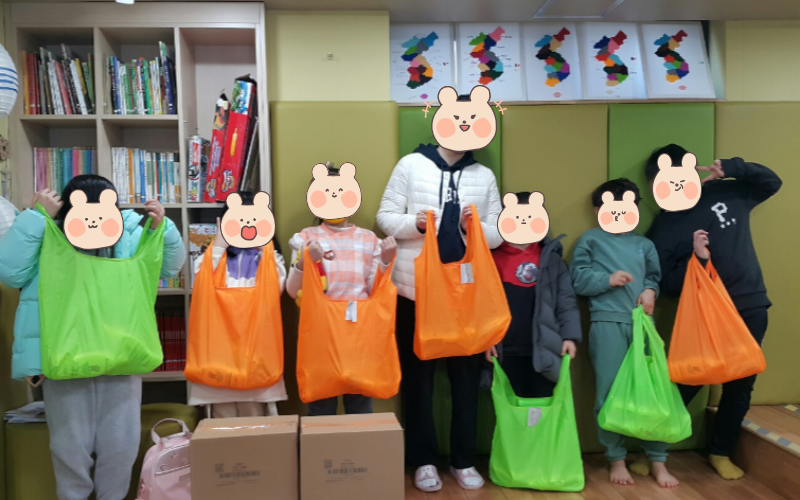 Petite Elin, a company specializing in baby products, donated 45,000 mild baby dish soap.
GFoundation recruited families in need of this product and distributed them
to single parent families and other underprivileged families.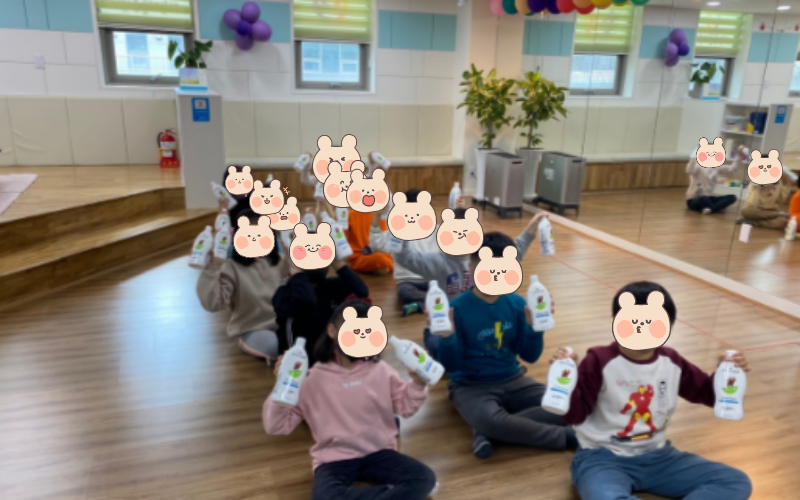 The distribution went all over Korea including Gyeonggi province.
Families with children were especially satisfied with this distribution
as many of them rarely have used products made specifically for children.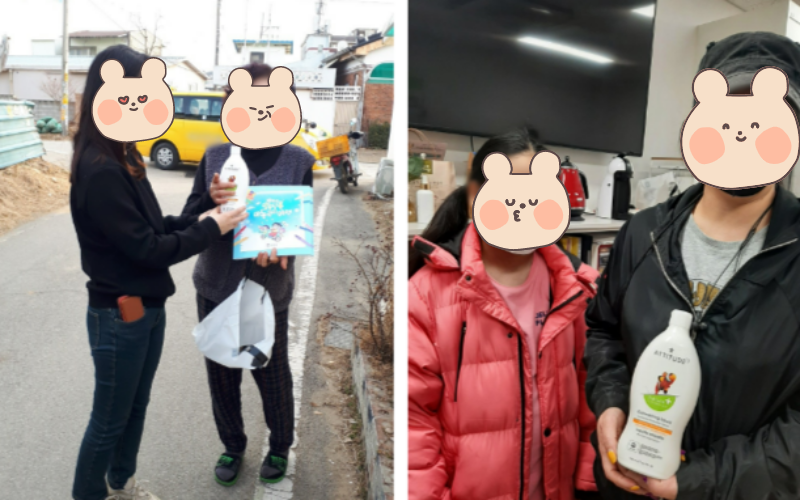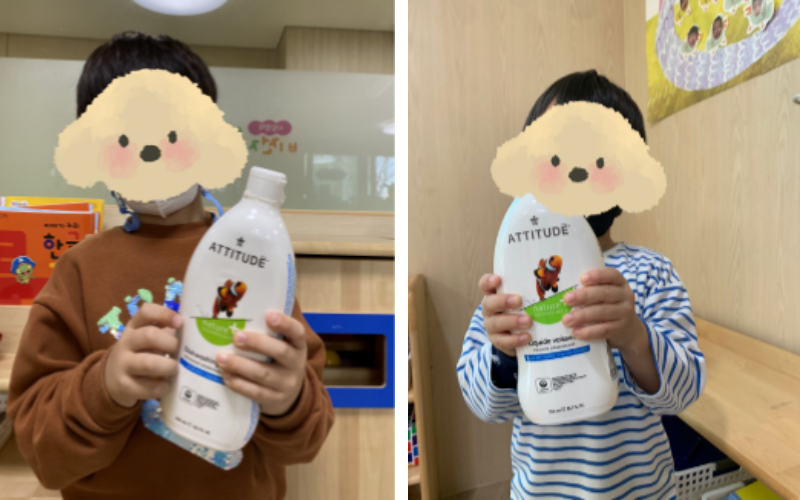 All the parents, including the kids were happy to receive this gift!
In-kind donations from our donors are directly supported to families who are lacking that specific items.
When families receive these goods, they are reminded that there are donors thinking and supporting them.
Families don't feel alone.
The kids and parents sent thank-you letters



"Thank you for sending us such high-quality dish soap.

Grandma said she liked the dish soap because it's mild and can ben used for a variety of purposes such as

cleaning fruit, vegetables and washing dishes.

We will use it well! Stay safe!"



"My mom really enjoyed the gift.

Her hands were always dry from using general brands but she is now okay.

She also liked the smell.

We also like that the product is environmentally friendly.

Thank you so much for donating such great product!"
We sincerely thank Petit Elin for donating good quality products that keep children from being exposed to harmful substances.
The mild dish soap is not only safe to use, but also helped families from spending money on a product they use every day.
GFoundation will continue to find families who need help and support them with items they need.