All women go through menstruation.
Have you ever thought about how women with disabilities go through their periods?
Mina is 30 years old, but she only has the mental capacity of a 6-7-year-old.
Her parents call us every month to remind us that she is starting her period.
It takes about 10 minutes for women in wheelchairs to change their pads.
They have to move from the wheelchairs to the toilet and back to the wheelchair.
The whole process takes time.
People with hearing impairment have less physical discomfort but they have difficulties in communication.
It's difficult for them to ask for specific brands, price range or stock availability when they are in stores.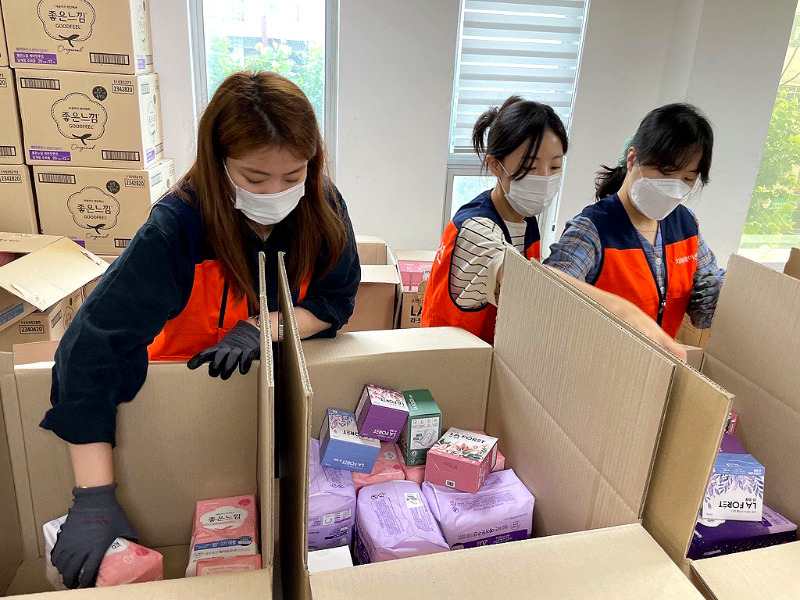 Today we have brought a project review for our support with menstrual product kits for women with disabilities.
We distributed menstrual product kits to 204 women in Gyeongsangbuk-do Province.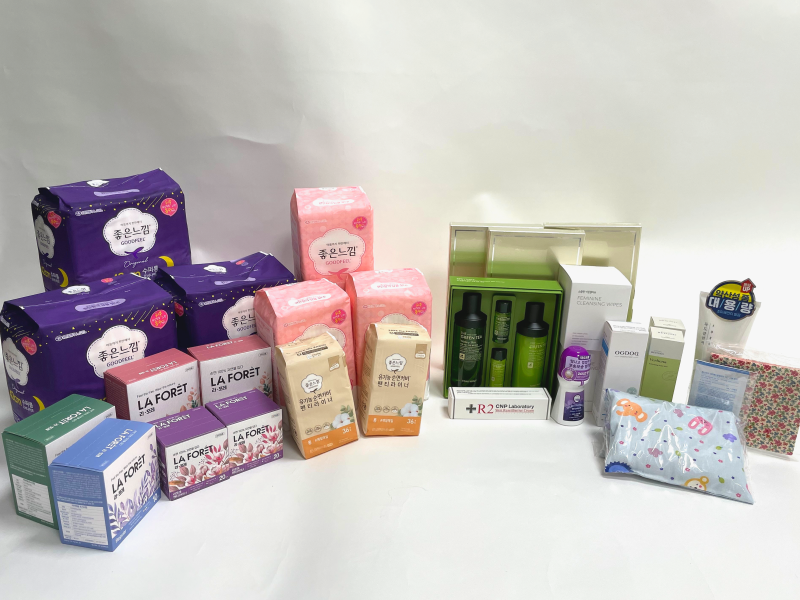 The menstrual product kid included 6 months' worth of sanitary pads with various sizes, and other items such as skincare,
heating pads, feminine wipes, etc women might need during their periods.
"We never expected to receive so many items."

"Some people were surprised with the huge amount!"

"We knew that the all the items were chosen with care and love. Thank you so much."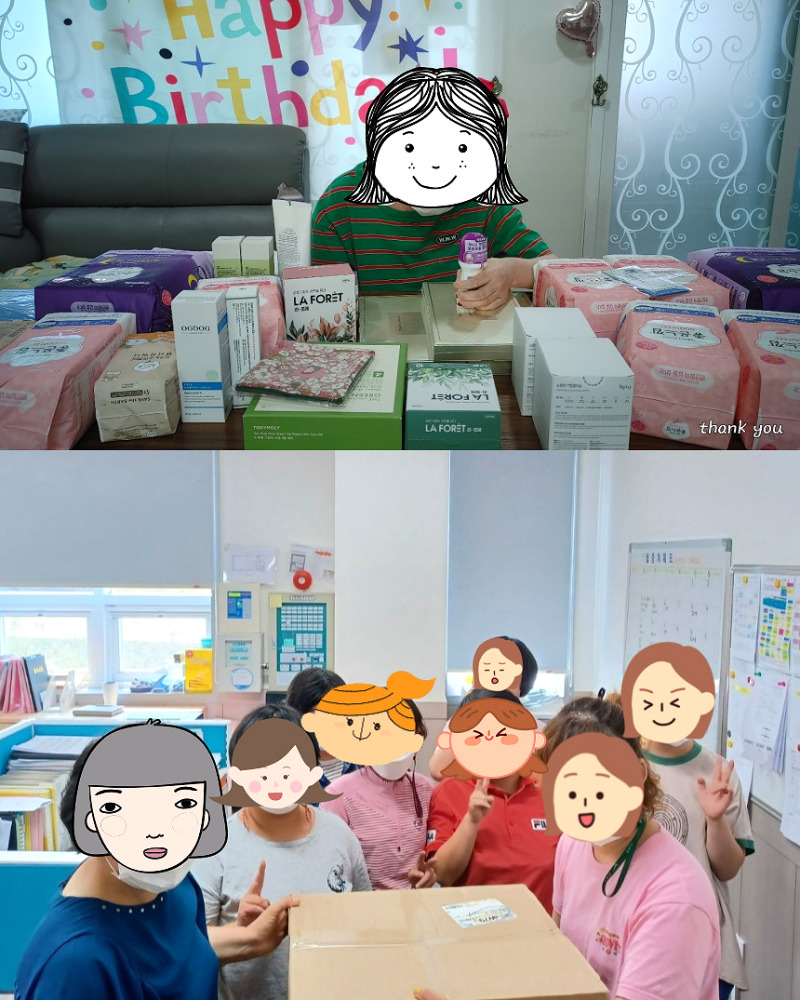 "Thank you for the sanitary pads with various sizes.

The women also appreciated all the other gifts."

"The women often come to our center to lend sanitary pads.

They are happy they no longer need to ask for them!"
Many beneficiaries and center coordinators were surprised by the sheer volume of the kit.
It made all of them so happy. :)
We will continue to deliver menstrual products to women so everyone has enough products during their periods.
Your generous donations were used for women with disabilities this time.
Who will we reach next? Continue to give your best wishes for the women!